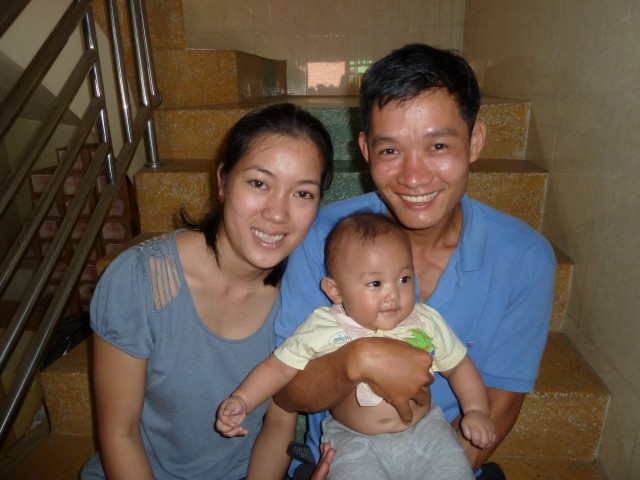 YDC Kampong Cham Prek Pol, Ministry Leaders
Umong grew up with three brothers. Ue, an elder brother, introduced Umong to Christ during his teenage years. His desire to deepen his faith led him to enroll in UofN's Discipleship Training School after finishing high school. In 2008, he furthered his studies at the School of Biblical Studies in Kuala Lumpur, Malaysia.
Upon his return to Cambodia,Umong met Nary in Phnom Penh. She would become his wife at the end of 2011. Umong felt God call him back to his home village to serve the people. He spent 2 years leading Bible study groups at his brother's church before deciding to start the Youth Development Center (YDC) in an unreached area 8km away from his home.
Today, Umong and Nary work hand-in-hand at the center and had their first child in September of 2013.
---
---