Home
Children at Risk: Bati

Our Vision
To help the Cambodians of Bati area to grow in soul, mind, and body with Jesus Christ being our central focus in all that we do.
In order to expand and progress in fulfilling their goal, the Joy Community Center would like to establish the following:
Pre-school
Playground
Build a dining area and W.C. for students and outreach teams
Sports training ministry
Develop sports facilities e.g. basketball court, volleyball court and improve the soccer field
The Community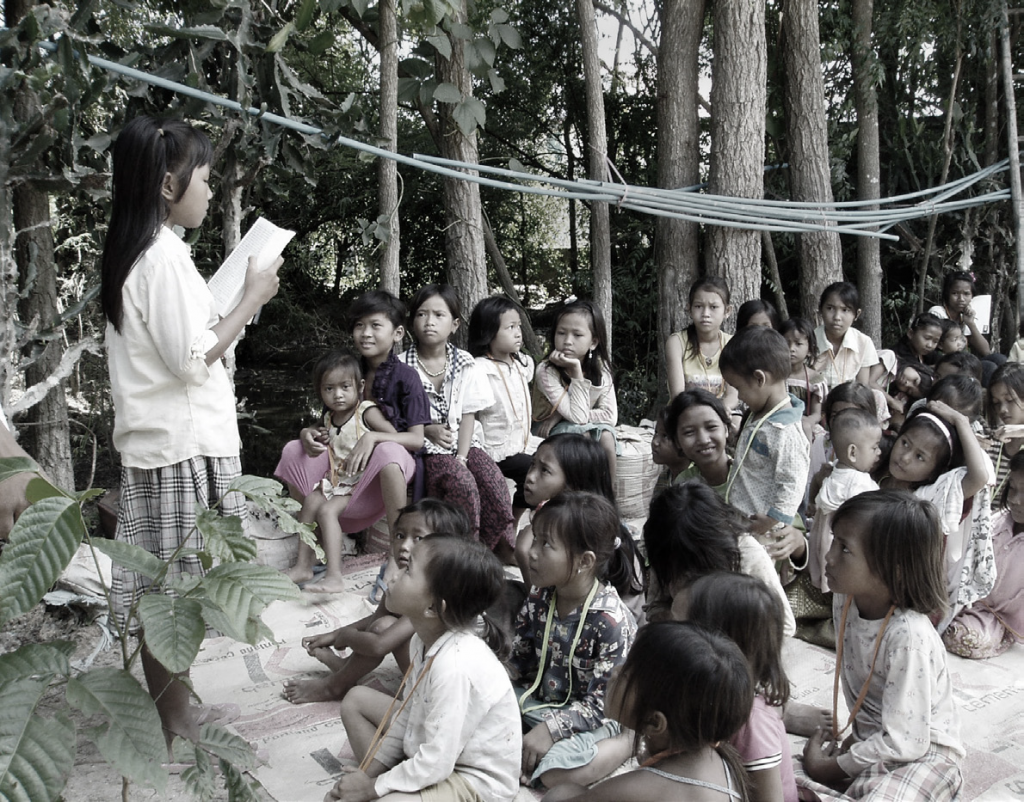 Bati is located in Takeo province located 40km outside of Phnom Penh. Many of the families rely on rice farming, harvesting 1-2 crops per year. This is often not enough to feed their large families, averaging 5-7 children. Families are unable to afford school fees preventing many children from receiving an education. Those who attend are often pulled out due to financial issues such as debt. More often than not, families fall into debt when loans are sought out for purchasing motorcycles, fixing houses and buying cows. This lack of education and stable income generative activities traps families in the poverty cycle.

The Center
The Joy Community Center offers children and families of Bati community the following:
Education:
English classes are held 4 times a week for 3 – 15 year old students
Kid's Club:
Every Thursday morning, 180-200 children join in for a time of singing, games and Bible story-telling. Various topics are taught such as hygiene, good morals, reading and listening. First aid and lice treatment are also provided to children.
Adult Bible Study Groups
Bible study is held at a house church every Friday morning and Thursday afternoon. The session focuses on learning the Bible, worship and prayer. Since starting the group in 2010, many lives have been impacted. Participants have overcome addictions and lead healthier and purposeful lives.
Christ Centered Environment 
Church services are held at the center every Sunday morning.
Youth groups every Sunday afternoon provide a time of fellowship and small group discussion for young people. Youths expand their Bible knowledge, worship and learn how to practice their faith and lead others.
Giving Back 
Seth and Somal have started reaching out to the children of nearby villages, Thang-roo-sae and Trapeang Trav. Every Thursday, they hold Kid's Club, bringing many of the fun activities from the center with them.
Get Involved
Volunteer: The center is in need of short term and long term volunteers to help expand the programs.
Pray: For the children, families of Bati and our team.
Sponsor: Partner with us by becoming a regular supporter
Raise Awareness: Share our vision and cause with others to inspire them to stand up for justice.
Ministry Leaders: Seth and Samol