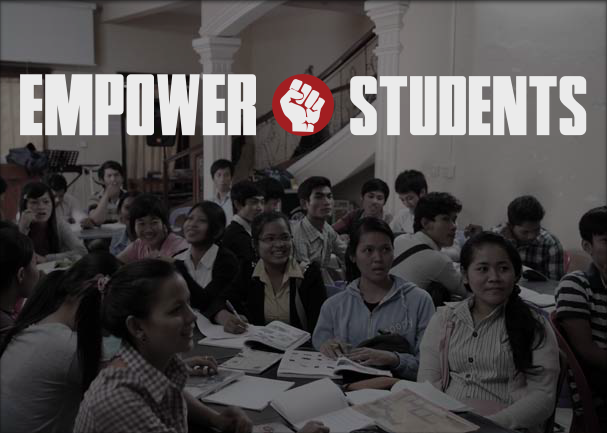 Our Vision
To spiritually empower and equip university students to become godly leaders of change.
In order to Progress, Joshua Center's University Ministry has the following goals:
To develop more disciples who are passionate about serving their church, community and country through new small groups.
Grow the ministry team by being able to financially assist student volunteers.
The Community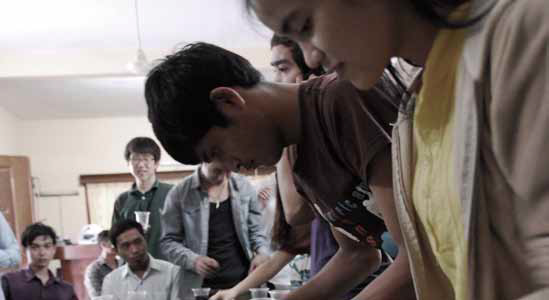 Phnom Penh, capital of Cambodia, central business district and the location of the country's universities. There are 8 main universities or institutes across the city, the largest being the Royal University of Phnom Penh with 10,000 students.
While the growth in people's academia is encouraging, UofN recognizes that character and spiritual development is important for university students. As the future leaders, we hope that by aligning students to Biblical principles, they will one day bring positive change in the business, education and healthcare sectors as well as the justice system in Cambodia.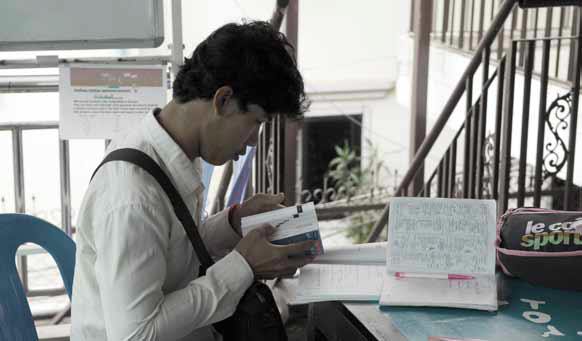 What We Do
Korean Classes
15 classes are held every weekday on beginner and advanced levels of Korean to over 200 students.
Seminars and Workshops
Every month, seminars are held teaching various topics including Biblical principles, healthy relationships, hygiene, time-management and leadership development.
Twice a year, special courses on a specific topic relevant to the needs of students are arranged. Courses include counseling and determining your strengths and talents through personality tests.
Christian Fellowship and Outreach
Campus outreach where staff and students invite others to join small groups where they learn about Jesus.
The Joshua Center holds church services every Sunday.
Discipleship Training (DTS)
University Discipleship Training is run parallel to students' studies. The 9 month program teaches students how to deepen their relationship with God through a series of lectures and outreaches. Students and staff of the program live and learn together in the mornings before attending their classes at various universities.
Students Dormitory
Students from rural provinces live together, have Bible study, English classes and other activities to encourage their growth in character and spirituality

Get Involved
Outreach teams
Teams from Korea frequent the Joshua Center and help facilitate the center's language classes. They also focus on building relationships with the students and being a source of encouragement.
Staff/volunteers
At the center there are 2 Cambodian staff members who studied in Korea. They help to teach Korean classes with another 3 Koreans volunteers. There are 15 part-time student volunteers who are involved in UDTS or outreaches in 3 university campuses. With more volunteers, students at other universities could be reached.