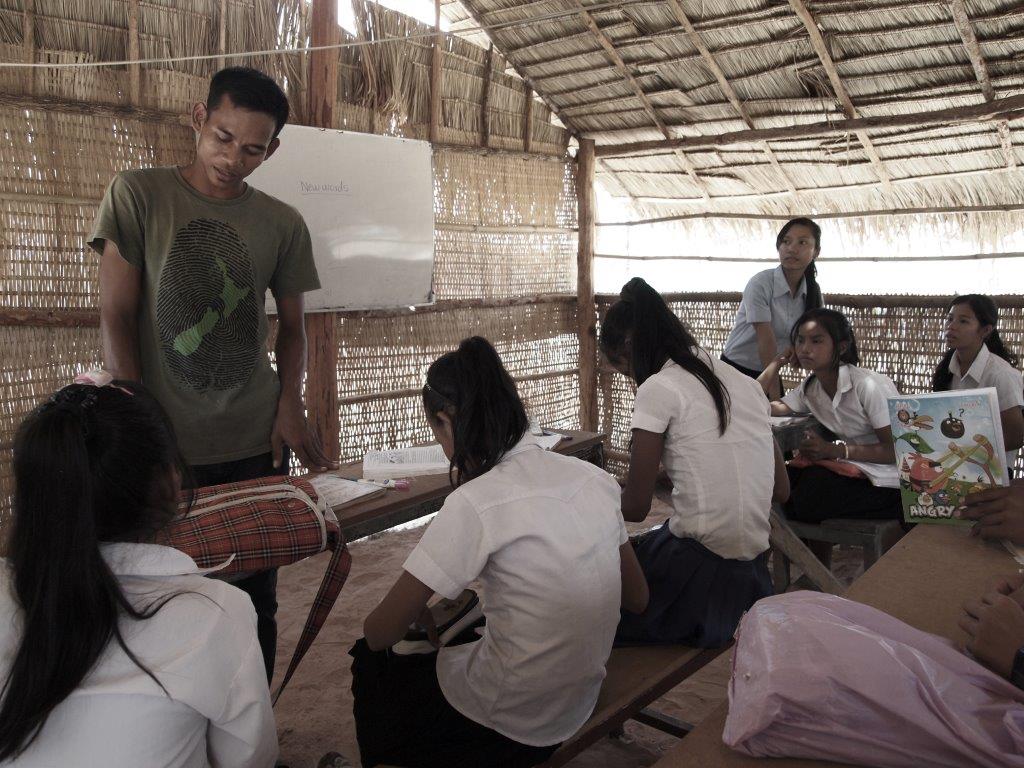 YDC Kampot, Ministry Leader
Vuthy grew up in a Buddhist family in a small rural village in Kampot province. At 23 years old, he moved to Phnom Penh to be a tuk-tuk driver. It was during this time that he was inspired by the overseas outreach teams he met to learn more about Christianity.
After attending a local church, he accepted Christ in May 2007 and decided to enroll in UofN's Discipleship Training School (DTS) to deepen his faith. Upon graduating from DTS, he felt God tug at his heart to return to his home village.
In early 2010, he decided to serve by teaching English to the children in the community in the family home. His father generously donated his land to facilitate the center's activities. Over the years, the center has not only brought the community closer together, but has also transformed Vuthy's family, who through him have all committed their lives to Christ.
Today, Vuthy runs the center with his volunteer staff and family.
---
---