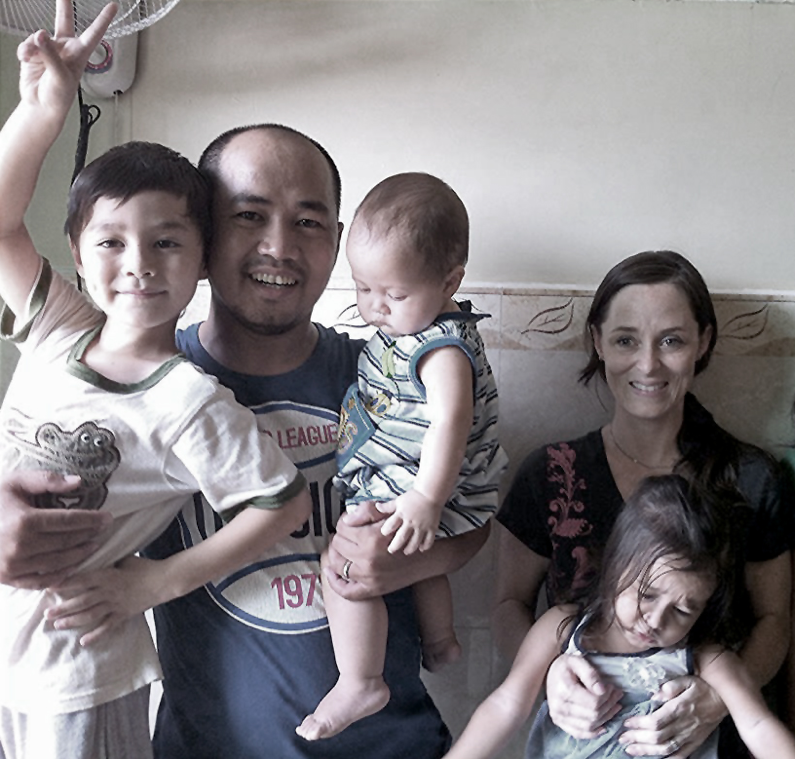 Children at Risk: Chom Choa, Ministry Leaders
Cambodian-born Tim started working for UofN as a translator. He crossed paths with Melani when she led an outreach team in Phnom Penh in 2003. Having just completed her studies at the Children at Risk school in Kona, Hawaii, Melani's heart broke for the children she ministered to in orphanages, so decided to move over in 2004 to continue serving Cambodian people through UofN.
In 2005, Tim and Melani felt led to work in a slum near Phnom Penh's riverside. Along with a team of friends with various expertise, they developed the programs that are now the foundation of the Children at Risk Chom Choa Program. Today Tim, Melani and local staff member Sreyleak, run the center's programs. Tim and Melani reside in Phnom Penh with their 3 children.
---
---